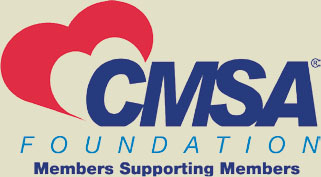 CMSA FOUNDATION AWARDS
Application Deadline: March 1
CMSA Foundation's Case Management Practice Improvement Award and Case Management Research Award recognize an individual, group or organization that uses findings from a research or quality/performance improvement (QI/PI) initiative for innovation in the advancement of case management practice and/or improved client outcomes.
These awards have been established to:
1. Honor successful efforts to promote evidence-based case management practice;
2. Acknowledge exceptional efforts to research best practice innovation that help quantify and define outcomes in case management;
3. Encourage activities which aim to advance case management; and
4. Recognize innovation to foster evidence-based practice components defined by the CMSA Standards of Practice for Case Management.
Case management individuals, groups, or organizations may submit more than one entry. However, only one award will be selected.
Learn more and nominate at http://www.cmsa.org/awards/.
THE PRACTICE OF HOSPITAL CASE MANAGEMENT: A WHITE PAPER
Through its representation, advocacy and education functions, the Case Management Society of America (CMSA) has been an organizing force setting the practice direction for the discipline of case management. CMSA promotes practice that is evidence-based and discourages the use of practices which, though popular or widely accepted, are either not beneficial or are contrary to the CMSA Standards of Practice for Case Management. While the increasing emphasis on care coordination by providers and payers has opened professional debate regarding the models being used in hospitals today, CMSA intends to clarify its position on hospital case management practice through this white paper initiative and urges hospital leaders to seek solutions that more effectively address the needs of our most vulnerable hospitalized patients.
This white paper has been in the works for almost two years through the work of a CMSA task force. The accumulation of their work is ready to share!
THIS WHITE PAPER IS FREE TO MEMBERS.
Non-Members may purchase for $25.00
Download your copy at https://www.pathlms.com/cmsa/courses/12360.
UPDATE YOUR CONTACT INFORMATION TODAY
If you are a CMSA member and have moved, changed email addresses or started a new job, let us know! Visit cmsa.org/clientservices to update your information online, or contact us by phone at 501-225-2229.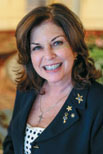 CMSA BOARD OF DIRECTORS SPOTLIGHT
Kathleen Fraser, MSN, MHA, FAAN, RN-BC, CCM, CRRN
Kathy is a registered nurse, a certified case manager, certified rehabilitation registered nurse, a fellow of the American Academy of Nursing and board-certified in case management with the American Nurses Credentialing Center. She holds a masters' degree in nursing and a masters' degree in health care administration. Kathy has been a nurse for 41 years beginning with hospital nursing, which included emergency room, labor and delivery and as a director of nursing. Kathy became a case manager 26 years ago, creating the first case management department for a national hospital, long-term care company.
Kathy is currently the executive director of CMSA. She has served on the Role Delineation and Expert Panel Committees of the American Nurses Association Certification Council for Case Management. Over the past 25 years she has served five previous chapter presidency terms in Houston and is a past Houston/Gulf Coast CMSA Case Manager of the Year. Kathy is author of the CMSA CMAG on COPD and co-authored CMSA's Manual on Integrated Case Management for Case Managers by Case Managers. She also serves as a board member of URAC.
In June 2016, Kathy was presented CMSA's prestigious National Case Manager of the Year Award. In recent years, she was also selected by SEAK, Inc. and the National Workers' Compensation and Occupational Medicine Conference as one of the "50 Most Influential People in Workers' Compensation and Occupational Medicine." Kathy is a national and international speaker on ethics in case management, the opioid crisis, mentoring for the future of case management, social determinants of health care, integrated case management and transitions of care.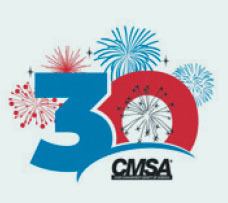 BE AN EARLY BIRD FOR CMSA'S 30TH ANNIVERSARY ANNUAL CONFERENCE & EXPO!
Join us for CMSA's 30th Annual Conference & Expo, "30 Years of Care Transitions Across the Full Continuum," June 28 – July 2, 2020 in Boston! Registration is open now with early bird pricing through March 31; take advantage of the lowest rate of the year, plus discounts and payment plan options.
Get your colleagues together and register soon! Visit conference.cmsa.org for schedule details and to register.
CONNECT WITH THE CMSA COMMUNITY ONLINE
If you'd like to communicate with other case managers and health care industry professionals across the country, connect with CMSA on LinkedIn™, Facebook, Twitter, and Pinterest!
CMSA's LinkedIn™ Group alone has more than 17,000 members, where new discussions emerge daily.
We look forward to seeing you there!

Facebook: /cmsanational

Twitter: @CMSANational

LinkedIn: Search "CMSA"

Pinterest: /CMSANational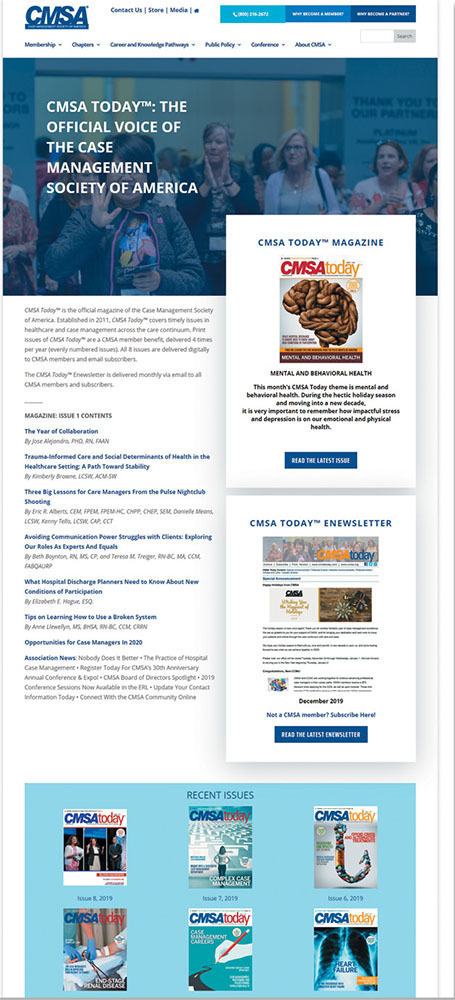 CMSA TODAY™ MAGAZINE – A NEW LOOK!
Since 2011, CMSA Today™ has been the official magazine of the Case Management Society of America, delivering timely content on case management and healthcare topics across the care continuum.
Now, your magazine and monthly enewsletter archive has a new look! Visit https://www.cmsa.org/cmsatoday/ to read the latest magazine issue, browse the archive and explore becoming an author for a future issue!
CONGRATULATIONS, NEW CCMs!
CMSA and CCMC are working together to continue advancing professional case managers in their career paths. CMSA members receive a 20% discount when applying for the CCM, as well as upon renewal. Those who hold the CCM certification receive a 20% discount for CMSA membership. If you're not yet a member but would like to save 25% as a newly minted CCM, please contact CMSA Client Services at [email protected] or 501-225-2229.