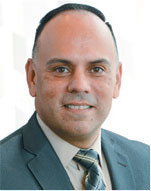 Increasingly, case management professionals have more flexibility regarding practice setting, employment models and telecommuting. The Standards of Practice for Case Management (CMSA, 2016) are adaptable and have flexibility for incorporation in all work environments and roles (pp. 14-15). Inter-professional collaboration is a cornerstone of our guiding principles and supports effective communication, systems thinking and continuous improvement.
Effective communication continues to be an area that is cited in the literature as a skill that needs to be improved among many professionals. Communication is always at least a two-way process and relies on active listening, non-verbal communication, emotional awareness, clarity and inquiry. Effective communication requires us to solicit feedback and validate that the message was understood as intended. Many times, I have personally forgotten the importance of this critical step of closing the communication loop as I have assumed that the recipients of my communication understood my message and intent.
Inter-professional collaboration is imperative as we consider care delivery improvement opportunities within our organizations and across the continuum of care. Recognizing the importance of acknowledging and considering the perspectives and viewpoints of all stakeholders is a key component of systems thinking. More inclusiveness builds relationships and strategic alignment.
As professional case managers we all have a role in continuous improvement. We all can be leaders — whether formally or informally. Throughout my career, I have known many influential people who were informal leaders. Frankly, in my experience, case managers who are at the point of care are the most influential and have the ability to make the difference in the delivery of individualized care. We can actively solicit feedback at the point of care in order to identify and understand system improvement opportunities.
In this issue of CMSA Today, we further explore case management practice and developing our professional skillset. At this year's CMSA Annual Conference in Boston, we will provide attendees with a number of great opportunities to learn from each other and continue our professional development journey. I look forward to seeing you at our conference, "30 Years of Care Transitions Across the Full Continuum," on June 28 through July 2.
REFERENCE
Case Management Society of America. (2016). Standards of Practice for Case Management.