In February, CMSA members had the opportunity to elect the next leaders of our organization. Congratulations to these new board members, who will join the board formally, along with incoming president Melanie Prince, this summer!
TREASURER:
Pat Noonan
DIRECTORS:
Mark Evans
Jenny Quigley-Stickney
UPDATE YOUR CONTACT INFORMATION TODAY
If you are a CMSA member and have moved, changed email addresses or started a new job, let us know!
Visit cmsa.org/clientservices to update your information online or contact us by phone at 501-225-2229.
CMSA BOARD OF DIRECTORS SPOTLIGHT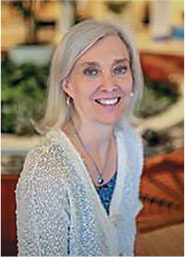 DERENDA LOVELACE, MSN, RN-BS, CM
Derenda Lovelace has been a registered nurse for 41 years and a case manager for 26 years in a variety of settings. She received a BSN from the University of Virginia (1978) and an MSN in nursing case management from the University of Alabama (2008). She is an ANCC Certified Case Manager since 2005, CMSA member since 2004 and has published several professional articles. She is the current president for the Central Virginia Chapter of CMSA and the DoD/VA advisor to the National CMSA Board (2017-2020). She served as the co-chair for the 2018 and 2019 CMSA Military/VA/DoD Conference Planning Committees. She has been a presenter at both the local and National CMSA levels and in 2010, received the National CMSA Award of Service Excellence. She is serving as an ANCC nursing case management content expert panelist from 2018-2021. In March 2018, she was the recipient of the American Nurses Credentialing Center's 2018 Certified Nurse Awards in the nursing case management category and in May 2018 was selected as the RICVAMC 2018 recipient of the Department on Veteran's Affairs Secretary's Award for Excellence in Nursing in an Expanded Role. After 25 years serving as a case manager for the Department of Defense and the Veterans Administration (VA), she retired in January 2019 from federal service. She currently works as a geriatric care manager for Geropartners, LLC and a volunteer for the Chesterfield, VA Council on Aging. She enjoys spending time with her family, which includes her dad, husband, two sons, and their families (especially the four grandchildren) as well as her four cats and numerous four-legged granddogs, cats, goats and chickens. She is an avid Virginia and Virginia Commonwealth University men's basketball fan and, in the off-season, enjoys gardening, reading, taking long walks and attending yoga classes.
MEMBER NEWS
Have news about your CMSA member colleagues? Submit them to Client Services at [email protected] along with the subject line, "Member Updates for CMSA Today" to be included in a future issue of the magazine!
CONNECT WITH THE CMSA COMMUNITY ONLINE
If you'd like to communicate with other case managers and healthcare industry professionals across the country, connect with CMSA on LinkedIn™, Facebook, Twitter, and Pinterest!
CMSA's LinkedIn™ Group alone has more than 17,000 members, where new discussions emerge daily.
We look forward to seeing you there!

Facebook: /cmsanational

Twitter: @CMSANational

LinkedIn: Search "CMSA"

Pinterest: /CMSANational