CMSA HONORS CASE MANAGERS
During the 2021 CMSA Annual Conference held virtually in June, the case management community was honored for their selfless, tireless and fearless work over the past year. CMSA appreciates all our case manager heroes!
CASE MANAGER OF THE YEAR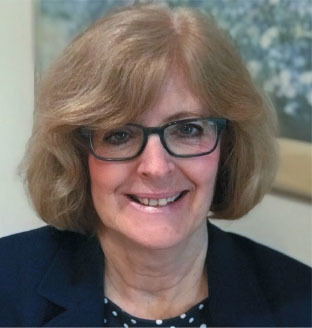 CMSA was proud to present the 2021 Case Manager of the Year Award to Patricia Noonan, RN, MBA, CCM.
As a strong advocate for CMSNE, CMSA, CMSA Foundation and the case management profession, Patricia, or Pat by all who know her, has been described as a passionate collaborator, an inspirational leader, hardworking and committed to excellence.
Pat recently retired as the director of care management, North Unit, at Beth Israel Lahey Health Performance Network. In the position, she was responsible for leadership support to the accountable care units to ensure quality, efficient transitional and ambulatory care services for the ACO Medicare, Medicaid and commercial high-risk population. As director, her responsibilities included care management program development and strategic planning while working closely with care management leadership within a large integrated healthcare system.
Pat has enjoyed her nursing career, which spans across clinical settings including medical-surgical and emergency unit settings. She has more than 20 years of case management experience in a management service organization.
Pat was honored to be able to embed evidence-based practices in population health into case management programs to improve the quality of life and care for the dementia population, ACO complex-high risk population and the employee population. To be able to share the professional case manager's role and value in population health and contribute toward the Triple Aim has been a highlight of her career.
When Pat was asked what case management meant to her, she shared this: "Being part of the professional case management community has truly meant the world to me. Joining CMSA and getting actively involved in my local chapter, the Case Management Society of New England (CMSNE), many years ago, opened up so many wonderful opportunities for me to learn from so many talented colleagues, to grow, innovate, collaborate, share best practices and establish long-term professional friendships. Being able to participate on various CMSA and CMSNE committees has enriched my career and brought me joy in knowing I can contribute in some way to help shape the future of case management."
Pat currently serves as treasurer for both the CMSA National Board and the CMSA Foundation.
CMSA EXECUTIVE DIRECTOR EARNS CERTIFIED ASSOCIATION EXECUTIVE (CAE) CREDENTIAL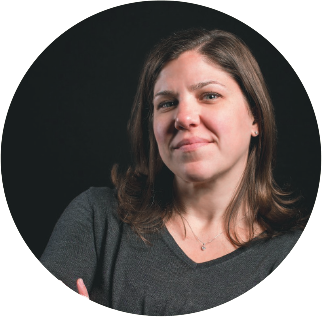 The Case Management Society of America (CMSA) is pleased to announce that Amy Black, executive director of CMSA, has earned the Certified Association Executive (CAE) designation.
Awarded by the American Society of Association Executives (ASAE), the CAE is the association industry's highest professional credential. The rigorous process of Certified Association Executive certification requires a minimum of three years' experience in nonprofit organization management, at least one hundred hours of specialized professional development, and passing a stringent examination covering all aspects of association management.
The CAE stands as a mark of excellence in the association industry. This accomplishment, combined with Amy's expertise in association growth and almost twenty years of experience in association leadership, highlights the incomparable vision and determination driving CMSA forward. "In less than a year, Amy's expertise, experience and impactful performance has steered CMSA in new directions and allowed the organization to stake a fresh and innovative claim in an ever-changing healthcare landscape," said Melanie Prince, president of CMSA. "Amy's certification is a hard-earned distinction, and she demonstrates her competency as a premier executive every day!"
The Case Management Society of America is honored to have Amy Black leading the way in its mission to elevate the case management profession.
CMSA LIFETIME ACHIEVEMENT AWARD
The CMSA Board of Directors was proud to present the Lifetime Achievement Award to Mindy Owen, RN, CRRN, CCM. The CMSA Lifetime Achievement Award recognizes an individual's outstanding, life-long achievement and demonstrated value delivery over many years of practice in multiple areas of case management.
Mindy has served for the last 30 years as not only a service leader but as THE Case Manager of Case Management, helping translate and navigate the profession into the crucial space it now fills. It has been through Mindy's consistency, passion, dedication and nurturing that case management has advanced as a profession, developed mentorship programs for new case managers and defined the way to compassionately ensure patients and their families navigate the confusing and overwhelming healthcare system.
Mindy began her career in nursing more than 37 years ago and served as both an ICU and rehabilitation nurse before making the jump into the then new field of case management. Mindy's knowledge of hospital case management and revenue management have earned her respect across the industry. She has spent the bulk of her career as a lead consultant, tasked with being a change agent for large health system case management operations and has demonstrated stern commitment to organizational culture, quality and efficient system change.
Mindy's awards and publications are numerous and expansive; Mindy served as the second president of CMSA, and during her tenure, CMSA doubled in membership. She helped define case management for the Congressional Record and guided the national conversation regarding healthcare and case management. Additionally, Mindy volunteered to work on a committee in 1993 to launch a case management certification and served for 11 years as a CCMC commissioner and chaired the commission twice including working to design, develop and implement the Case Management Code of Conduct.
Mindy has written tirelessly about case management and has served on the Professional Case Management editorial board for more than 15 years and authored PCM's Heartbeart of Case Management column.
She established Phoenix HealthCare Associates, a healthcare consulting /educational case management business, to provide education, interim services and consulting to large healthcare systems and community hospitals. Mindy shared, "It has been my greatest joy to bring resources and tools to listen and learn from all clients and hopefully provide support, and value and help leadership and staff whenever I have been asked."
Mindy continued, "It has truly been my pleasure and my honor to serve the patients and families I've been fortunate enough to work with, as well as health systems and hospital leadership, colleagues and staff, along with the organizations of CMSA, CCMC, ARN, URAC, PCM editorial board, and ACRP…I have thought about the experiences that have shaped my career over the last 37 years, and my heart fills with gratitude for my path. Truly none of this would have been possible without the love and support of my family…Case management and CMSA will always be in my heart and in my DNA."
CMSA BOARD OF DIRECTOR POSITIONS
Have you considered running for a CMSA Board position? CMSA Director positions will become available in Spring 2022. In the next few weeks, you will have an opportunity to submit information to run for one of the seats! Watch for upcoming announcements or contact [email protected] for more information.
CMSA PREPARES TO LAUNCH 2022 CALL FOR PRESENTATIONS
CMSA will be opening up the 2022 Call for Presentations for the Annual Conference in the next few weeks. Please consider submitting an abstract to share your knowledge and expertise. It's not too early to begin developing your title, description and objectives. Earlier this month, CMSA presented a webinar on professional presentations to help guide you on preparing your content. If you missed the live webinar, you can view the recorded version in the Educational Resource Library. For questions, please contact [email protected].