IN SECTION: ASSOCIATION NEWS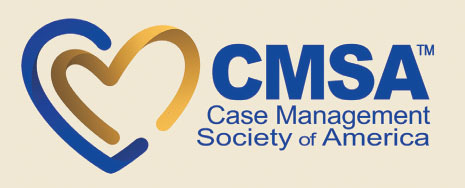 Making the Most of Your CMSA Membership
PARTNERING WITH CMSA IS AN INVESTMENT IN YOU!
The Case Management Society of America (CMSA) facilitates the growth and development of professional case managers across the healthcare continuum, promoting high-quality, ethical practice benefitting patients, their families and support systems. Members have access to professional development and collaboration, practical resources and tools and opportunities to influence public policy on issues vital to case managers practicing across the entire care continuum and at every level of practice—all to help you do your job better.
As with all memberships, what you get out of it is directly related to what you put in. Engaging is critical to fully realizing the value available, but CMSA works hard to make this as easy for you as possible. With many free or discounted benefits awaiting you as a member, it's easier than ever to engage. Here are some highlights of membership:
EDUCATION
Members have free access to over more than 160 free CEs (RN, SW, CCM and CCM ethics) through CMSA's online Educational Resource Library. These on-demand courses can assist in improving your patient engagement, navigating the field during a pandemic, staying on top of current trends and more.
NETWORKING
Expand your knowledge with your network both on the local and national level. It is not just who you know, it is who others know and what they know. CMSA's annual conference is THE place to connect with friends and meet new friends, as well as share and learn new best, and next, practices.
CREDIBILITY
CMSA is the oldest and largest case management association, helping to elevate the professional practice of case management for years, with members who set the Standards of Practice for Case Management across the continuum.
RESOURCES
Get a competitive edge with educational webinars, informative newsletters, advanced training and professional publications on the latest trends and innovations. The CMSA Career Center is the premier electronic recruitment resource for the field. A new tool, the Caseload Calculator, is underway and will be available in 2022 to help individuals and organizations be better equipped to deliver patient-centered care and services.
PUBLIC POLICY
CMSA advocates for key legislative issues impacting the professional case management community and ensures the voice of the case managers is heard and that your interests are represented on Capitol Hill. Additionally, CMSA collaborates with other professional organizations to further the issue at hand and strengthen our voice.
SAVINGS
CMSA members can save over $1,500 a year through member discounts, free CE access, digital downloads, and more!
CMSA is Case Management. Take full advantage of all membership has to offer by visiting www.cmsa.org or join today!