Here, we highlight case management professionals who are leaders, mentors and directors in various settings where case managers practice their trade. Each has shared information about who they are and the work they do across the broad healthcare system. Please take a few minutes to read about their work and the value they bring.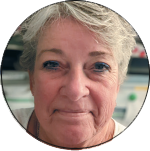 Chris McKendrick​, RN, BSN, MHA/EDU, CCM,
Representing Disease Management/Population Health
TELL US A LITTLE ABOUT YOURSELF, YOUR ROLE AND WHAT SECTOR OF THE INDUSTRY YOU WORK IN. LET US KNOW YOUR POSITION AND THE NUMBER OF STAFF WHO REPORT TO YOU.
My name is Chris McKendrick – I graduated from a 3-year RN diploma school of nursing many years ago. I worked in med-surg, ER, OR, clinical research and vascular surgery. After going back to school and completing my BSN and master's in health administration, and education, I obtained my certification in gerontology.
We relocated to Florida in 2010, and I began working for a MCO as a care manager and administrator of one of their medical clinics. I chose this particular company and position to expand my role as a care manager and use the knowledge from my gerontology courses. I believed then, as I do now, that care management is the way of the future.
I am currently the director of care management and disease management – I have 40 direct reports and 110 indirect reports. I report to the VP of care management, disease management and delegation for the organization.
WHAT METRICS DO YOU USE TO VALIDATE CASE MANAGEMENT EFFECTIVENESS?
The care management team has several measures. We do a transition of care audit for all care managers – the CMs call patients 24 hours or one business day after discharge from the ED, inpatient hospitalization or skilled nursing facility. There are specific mandatory metrics we review. CMs are expected to get 100%, and the process also includes what is required for failure to reach the patient. The other metric is our readmission rate. We have an organizational goal, and we, the CMs, employ the Transition of Care and other best practices to reduce and eliminate costly readmissions.
HOW DO YOU DETERMINE THE CASELOADS FOR YOUR STAFF?
We have a case manager in every clinic. The number of patients needing CM assistance or services varies; not all patients require CM interventions simultaneously. Generally, when the patient population exceeds 300 per provider, we start "watching" for acuity levels and needs.
HOW DO YOU KEEP YOUR STAFF MORALE UP IN THESE CHALLENGING TIMES?
Being flexible with PTO requests, recognition for hard work, support for busy days or vacancies.
WHAT TRAITS DO YOU LOOK FOR WHEN YOU HIRE A CASE MANAGER?
Passion for the job, creative thinking, communication skills, knowledge base.
DO YOU HAVE THE EAR OF YOUR SENIOR LEADERSHIP, AND DO THEY VALUE THE WORK YOU AND YOUR TEAM DO?
Yes, I have the ear of senior leadership, and our results reinforce the value we provide.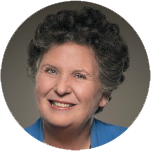 Deborah Cook-Altonji, RN, MSN, CCM, SPHR,
Corporate Director of Care Management at Shriners Children's
TELL US A LITTLE ABOUT YOURSELF, YOUR ROLE, WHAT SECTOR OF THE INDUSTRY YOU WORK IN, THE NUMBER OF STAFF YOU OVERSEE AND WHO YOU REPORT TO AS THE DIRECTOR.
In my position as corporate director for care management for Shriners Children's, I am responsible for management of the utilization management team as well as setting strategy and vision in care management for the 19 U.S.-based facilities. Shriners Children's also provides care in Montreal and Mexico as part of our international strategy. Shriners Children's has a 100-year history of providing care in the pediatric specialty niche of orthopedics, burns and cleft lip and palate care. As more care moves to the outpatient setting, Shriners Children's has converted some of their locations to ambulatory surgery centers (ASC) or clinics. However, in some locations, we provide inpatient acute care as well as inpatient pediatric rehabilitation.
In my role, I am part of a corporate team of specialists in nursing informatics, nursing excellence, pharmacy, lab and rehabilitation. This talented all-star team reports to the system CNO. The care management teams at the facilities consist of social workers, RN care managers, resource navigators and medical interpreters, and we have approximately 150 staff across the system. The local teams report to their nurse executive with a dotted line reporting relationship to me. My goal is to be their support, consultant and the subject matter expert on all things case management. Our philanthropic mission is to serve children, many of whom come from families with limited resources, and demands that the care management team works hard to support the population we serve. Our vision is to serve more children from more places!
HOW DO YOU DETERMINE THE CASELOADS FOR YOUR STAFF?
Our current model assigns an RN care manager based on physician specialty. Social workers are consulted when their expertise is warranted. Caseloads vary depending on the panel of patients seen and the setting. Shriners Children's collaborates with other pediatric affiliate hospitals in some locations; therefore, care coordination with these facilities is a focus in many locations.
HOW DO YOU KEEP YOUR STAFF MORALE UP IN THESE CHALLENGING TIMES AND HELP YOU STAFF CONTINUOUSLY LEARN?
One way that we support each other and grow professionally is through system-wide monthly meetings, which I lead. These one-hour sessions are jam packed with sharing of success stories as well as educational content. By offering industry exposure to issues and trends, care managers are encouraged to grow in their understanding of professional case management practice. This forum is also an opportunity to learn what other system facilities are doing and network with each other. Recently, we conducted a short motivational activity where each of the attendees shared their superpower through the virtual chat forum. Our corporate director for nursing excellence then created a word cloud highlighting the many talents we bring to the workplace each day. We celebrated each other!
Since care management certification is a requirement for all nurses and social workers, we have supported staff by offering an online training platform in medical management. Staff are assigned a module quarterly but are free to explore other content as their interests and time allow. In the past year, we have created an "all social worker" forum to address concerns and issues specific to their practice.
WHAT STRATEGIES HAVE YOU IMPLEMENTED TO HELP YOUR STAFF BECOME MORE EFFICIENT?
A staff development strategy we implemented recently was to involve the care management team in project work. An example is a workgroup formed to establish bidirectional communication from families to our care managers through the patient portal. In this committee, volunteers from across the system witness firsthand the complexity in taking this idea from concept to reality. Participation in this type of team helps develop leadership skills, which are key to successful practice as case managers in any setting. This technology also helps reduce phone tag during pandemic times. This idea was born out of the feedback we received from families who said it would be helpful to have a way to communicate outside standard business hours. Once implemented, it has become obvious that it has also helped the care managers work more efficiently while offering families an avenue to communicate efficiently and get answers quickly.
WHAT TRAITS DO YOU LOOK FOR WHEN YOU HIRE A CASE MANAGER?
In forming our team of top-notch care managers across the country, I look for experience as a case manager as well as an understanding of the health insurance world. The ability to be flexible, a commitment to children and families and working as a team player are key traits.
Closing Thought: Care management is the best-kept secret in healthcare, and I am proud to be part of this effort.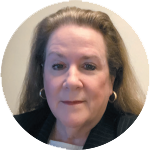 Kathryn MacInnis, MSN, RN, NE-BC, CCM,
Senior Nursing Director Care Management Florida Region, Cleveland Clinic
TELL US A LITTLE ABOUT YOURSELF, YOUR ROLE AND WHAT SECTOR OF THE INDUSTRY YOU WORK IN. LET US KNOW YOUR POSITION AND THE NUMBER OF STAFF WHO REPORT TO YOU.
My current title is senior nursing director, care management Florida region. I am the director of care management at Cleveland Clinic Weston Hospital – an acute care hospital, 230 licensed beds. I have 33 direct reports – RN case managers, social workers and clerical staff. I have an MSN and am certified as a nurse executive and case manager. I belong to FNA, CMSA, STTI and ACCM.
I also work with the care management teams at the three Martin Hospitals: (I have a dotted line to these directors.) Cleveland Clinic Martin North (240 beds), Cleveland Clinic Martin South (100 beds), Cleveland Clinic Tradition Hospital (177 beds), Cleveland Clinic Indian River Hospital (332 beds) in Vero Beach. I report to the chief nursing officer Florida region.
WHAT METRICS DO YOU USE TO VALIDATE CASE MANAGEMENT EFFECTIVENESS?
The metrics we are monitoring for all staff throughout the Florida region are: completion of risk assessments within 24-48 hours and documentation freedom of choice for SNF, AR, LTACH, Hospice & HC.
This is all we are monitoring now because we are all on different EMRs. There are plans for us to all be on the same EMR by the end of this year. When we are, we will expand our list.
HOW DO YOU DETERMINE THE CASELOADS FOR YOUR STAFF?
The standard for caseloads throughout the Cleveland Clinic enterprise is 23 to 27 patients. We cross-train the social workers to cover the RN case manager assignment. However, when fully staffed, the RN case managers work on the coordination of care and discharge planning. The social workers assist with complex discharge planning, Baker Acts, hospice, international patients, self-pays, hospital transfers and new hemodialysis patients.
Due to staff shortages throughout the Florida region, we have gotten creative with mixing and matching tasks and assignments.
HOW DO YOU KEEP YOUR STAFF MORALE UP IN THESE CHALLENGING TIMES?
Staff morale – this has always been an extreme challenge, especially during COVID times. We have had directives from leadership to have all virtual meetings, so conference rooms are not able to be used. Since we are a decentralized department, we only have a small care management office where I am located. We have had breakfast and lunches grab and go, which the staff seemed to enjoy. Our daily huddles have been an opportunity for the staff to share frustrations and challenges with each other and build camaraderie.
WHAT TRAITS DO YOU LOOK FOR WHEN YOU HIRE A CASE MANAGER?
Traits I look for when hiring a case manager include: communication/ interpersonal skills, problem solving, ability to multitask, critical thinking, teamwork and being able to work in stressful situations.
DO YOU HAVE THE EAR OF YOUR SENIOR LEADERSHIP, AND DO THEY VALUE THE WORK YOU AND YOUR TEAM DO?
Yes, I absolutely have the ear of senior leadership. I report to the executive committee daily M-F and report on the patients with discharge orders who did not leave. Attendees are: president, COO, CMO, CNO and all other directors. They hear the challenges with patients who need SNF beds that are not available, home care agencies that cannot staff the RNs needed, waiting for authorizations from commercial payors before patients can be moved to the next level of care, difficult families who will not cooperate with the discharge planning, homeless patients who have no insurance, no money and no family while trying to arrange for guardianship.
Closing Thought: I love this job. After 43 years in nursing practice, I have the best boss I have ever had. She is positive, proactive and not afraid of new ideas. She always encourages all her staff to "think outside the box."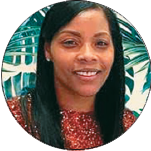 Gennorriss Scott, DNP, RN, CCM,
Manager, Clinical Health Services Representing Medicare Manager Care Case Managers in a Large Managed Care Organization
TELL US A LITTLE ABOUT YOURSELF, YOUR ROLE, WHAT SECTOR OF THE INDUSTRY YOU WORK IN, YOUR POSITION, THE NUMBER OF STAFF YOU OVERSEE AND WHO YOU REPORT TO AS THE DIRECTOR.
My name is Gennorriss. I have been a nurse for nearly 20 years, working in various clinical settings with a wealth of experience in case management. I am CCM certified and have obtained a doctoral degree in nursing practice. I currently work as a clinical health manager at a managed care organization overseeing our Florida Medicare population. My nurse case manager team consists of 20 case managers and one case manager assistant.
WHAT METRICS DO YOU USE TO VALIDATE CASE MANAGEMENT EFFECTIVENESS?
Our top priority is meeting our members where they are in their health journey to improve their overall health and wellness. Keeping the members at the center of all we do helps promote a positive platform as we strive to meet key performance indicators (KPIs). The use of KPIs allows us to provide the best possible patient care while ensuring the optimal performance of our case management program. Our KPIs entail various elements, including Medicare member satisfaction surveys for member feedback on our CM program. Another measure includes our effectiveness with closing HEDIS gaps in care by assisting members with scheduling and completing routine wellness screenings. Other measures include weekly engagement targets that provide a goal of how many patients a case manager should enroll each week along with decline and unable-to-reach rates to determine how many members are unreachable or decline program participation before engagement. These measures allow us to identify potential learning opportunities and ways we can enhance the introduction of our case management program during the initial engagement process. Lastly, our internal quality team conducts routine chart and call audits to ensure staff documentation meets NCQA requirements and compliance with internal case management workflows.
HOW DO YOU DETERMINE THE CASELOADS FOR YOUR STAFF?
Determining caseloads for case managers can be a very fluid process that varies depending on many factors. Historically, our organization utilized a comprehensive and analytical approach to calculate the ratio of members to case managers based on the total population of members in the Florida market. However, over the past few years, we have moved away from this methodology to aligning metrics with goals that would allow a balance of caseload while aiming to meet engagement targets. Establishing weekly engagement targets provides flexibility in managing members while alleviating the pressure of solely using caseloads as a primary focus.
HOW DO YOU KEEP YOUR STAFF MORALE UP IN THESE CHALLENGING TIMES?
Maintaining staff morale is an essential aspect of our day-to-day work. Our organization has a wealth of resources available to assist, such as colleague resource groups, offering mindfulness sessions multiple times per week and encouraging health and wellness, to name a few. As a manager, I promote an inclusive environment soliciting and welcoming feedback from case managers to innovate and enhance our work. Providing recognition to show appreciation through our company-wide recognition platform, incorporating emails, meetings and MS teams to highlight how valuable staff are to the overarching goal of optimizing healthcare and keeping our patients at the heart of all we do. Developing a monthly virtual social team meeting to allow staff to share commonalities such as pets, vacations and interests that are non-work-related has created a personal connection within our team. We also encourage a flexible work schedule within our hours of operation to promote a better work/life balance.
WHAT TRAITS DO YOU LOOK FOR WHEN YOU HIRE A CASE MANAGER?
When hiring a case manager, I seek a nurse committed to patient advocacy who exhibits empathy to meet our Medicare patients' care needs. A caring nurse who exemplifies compassion, self-motivation, patience, solid communication and time management skills, as well as being an effective collaborator, adaptable to frequent changes and able to work independently.
DO YOU HAVE THE EAR OF YOUR SENIOR LEADERSHIP, AND DO THEY VALUE THE WORK OF YOU AND YOUR TEAM?
Our senior leadership team continuously develops ways to remain visible to staff by hosting routine town hall meetings, sending email communications, conducting quarterly pulse surveys, encouraging feedback and participation in pilot programs and initiatives, promoting talent and mobility, and maintaining an inclusive environment. Senior leaders inspire and contribute to employee recognition, which they exhibit in various forms of communications, including an exceptional and personalized award sent to all colleagues earlier this year for meeting our Medicare 2021 market engagement goals. This aids in fostering a culture of employee appreciation as we remain "heart at work" to promote healthy outcomes.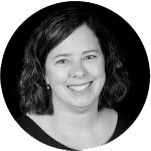 Tara Adams, LCAW, CCM,
Regional Clinical Director for a Behavioral Health Managed Care Organization and President of CMSA Northeast FL
TELL US A LITTLE ABOUT YOURSELF, YOUR ROLE, WHAT SECTOR OF THE INDUSTRY YOU WORK IN, YOUR POSITION, NUMBER OF STAFF YOU OVERSEE AND WHO YOU REPORT TO AS THE DIRECTOR.
I was the regional clinical director for a behavioral health managed care organization for almost 4 years. I have worked in behavioral health doing some sort of case management for over 20 years. As clinical director, I had six direct reports and over 50 indirect reports under my managers. As director, I reported to the vice president of clinical services for the company.
WHAT METRICS DID YOU USE TO MEASURE AND VALIDATE THE WORK OF YOU AND YOUR CASE MANAGEMENT STAFF?
We used a variety of metrics including utilization management metrics (days/thousand, average length of stay, etc.) to measure and validate the work of the staff. Case management works very closely with the utilization management teams and are invaluable in assisting with difficult cases and finding resources/discharge plans for any outliers. We also had metrics for case management including caseload counts and acuity levels.
HOW DID YOU DETERMINE THE CASELOADS FOR YOUR STAFF?
This is always a challenge in an organization. We implemented field-based case management and struggled to find an appropriate caseload for them as they spent time driving to the hospitals, which took time and led to a decreased caseload expectation. It was the age-old quantity versus quality discussion that is hard to nail down precisely. Additionally, the caseload acuity was a complicating factor that was hard to quantify. We experimented with caseload acuity calculators based on patient diagnosis, length of stay, etc., but ultimately, this can be a very subjective measure. Taking note of times when a particular case manager had a more challenging caseload for an extended period of time was helpful come annual evaluation time when that CM may have had lower overall numbers objectively.
HOW DO YOU KEEP YOUR STAFF MORALE UP IN THESE CHALLENGING TIMES?
This is always a challenge, but especially during COVID. The acuity and complexity of patients has just gotten so much greater. Being in touch with all your managers and staff helps to keep morale up. Knowing they have a supportive manager and director goes a long way toward keeping morale high. Practicing "put your oxygen mask on first" before taking care of others so you stay physically and mentally strong to help others is vitally important but hard to do.
WHAT TRAITS DO YOU LOOK FOR WHEN YOU HIRE A CASE MANAGER?
I looked for someone who is eager to learn and grow. Additionally, someone who is flexible and able to adapt to changes. Not many people enjoy constant change, but in these times, that is the norm, and staff who can adapt to change are priceless. I also look for case managers with strengths and points of view that are different from my own so that I can learn from them, and they can learn from me.
DID YOU HAVE THE EAR OF YOUR SENIOR LEADERSHIP, AND DID THEY VALUE THE WORK OF YOU AND YOUR TEAM DO?
I always had an avenue to senior leadership, but with varying receptiveness to hearing my opinions and challenges "on the ground." In my experience, senior leadership always valued the work that case managers do, but it is much harder to quantify than utilization management, so the UM team usually got more attention than the CM team. However, the CMs had some amazing success stories that were heartwarming to hear and definitely affected the bottom line.
Closing Thought: Being a director is difficult, as you are often feeling torn in two directions with directives from senior leadership and frustration from those below you. Taking care of yourself and tuning into your moral compass helps to balance those competing demands when making difficult decisions.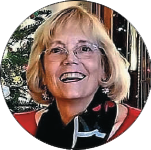 Marilyn Van Houten, MS, BS, RN, CDMS, CCM,
Independent Case Manager, Founder of Rehabilitation Case Management
TELL US A LITTLE ABOUT YOURSELF, YOUR ROLE AND WHAT SECTOR OF THE INDUSTRY YOU WORK IN. LET US KNOW YOUR POSITION AND THE TYPE OF PROFESSIONALS WHO MAKE UP YOUR TEAM.
I am a registered nurse with over 53 years of nursing and administrative experience. I am an independent case manager and founded Rehabilitation Case Management (RCM) in 1988. RCM has successfully helped rehabilitate workers' comp and catastrophic injury patients for the past 34 years.
I am a past president of the local Case Management Society of America chapter, South Florida Case Management Network. I also served on the National CMSA Board of Directors for two years, and State of FL Chapter Board of Directors for 8 years. I was awarded the "Case Manager of the Year Award" by the South Florida Case Management Network for my advocacy of breast cancer patients. I have served on the inaugural PFAC (Patient Family Advisory Council) of the Baptist Hospital Breast Center & the Miami Cancer Institute (MCI), where I assisted with the design of the multi-billion-dollar MCI building, which opened in 2017.
Diagnosed with aggressive triple negative breast cancer, in 2005, I found myself on a pathway to research the recently discovered phenotype and became very interested in the rehabilitation of breast cancer survivors, assisting them to become "thrivers" (not just survivors), through choral music with The Heroines Choir.
As an RN with national case management certification and a "thriver/survivor," I am keenly aware of the importance of advocating, supporting and guiding patients and families who face on-the-job injuries, major catastrophic accidents or serious long-term illnesses.
I currently have 19 certified registered nurse case managers in six states who assist with workers' comp, group health, litigation support services and long-term care insurance companies and attorneys. RCM also provides private case management services for individuals with complex medical issues.
WHAT METRICS DO YOU USE TO VALIDATE CASE MANAGEMENT EFFECTIVENESS?
To stay on top of things, I read each report submitted by RCM case managers and frequently advise them of best practices and approaches to the RTW process. I counsel any CM who is floundering or getting behind on reports, as that is how we communicate with our customers. I work with case managers to set goals for their patients and help them communicate how they read those goals clearly in their reports to explain the value they bring to each patient, family and client such as an employer, an insurance company or the individual who hired us to provide case management services.
HOW DO YOU DETERMINE THE CASELOADS FOR YOUR STAFF?
Each individual CM lets me know what their "ideal" caseload is, and I try to stay within those boundaries. Most carry a caseload of 8 to 15 files.
HOW DO YOU KEEP YOUR STAFF MORALE UP IN THESE CHALLENGING TIMES?
I try to have frequent phone conferences and personal meetings (if possible) with the case management team. They know that I am there for them if they have questions about their cases and reach out to me as needed. I keep them up to date on webinars, meetings and articles I feel will help meet their professional development goals. I mentor and provide clear directions to them, so they are successful.
WHAT TRAITS DO YOU LOOK AT WHEN YOU HIRE A CASE MANAGER?
I look for clinical experience in a variety of areas as that helps me know which type of patients/clients they will be successful with. I look for someone who is flexible, has a sense of humor and can communicate clearly, both written and verbal. They must be organized and be able to meet deadlines. Being able to handle large caseloads is a plus!
DO YOU HAVE THE EAR OF YOUR SENIOR LEADERSHIP, AND DO THEY VALUE THE WORK YOU AND YOUR TEAM DO?
I report directly to the claims examiners at office workers' compensation program for most of my files. I just discussed a very depressed injured worker with her CE who seemed to understand the severity of the COVID diagnosis and all the symptoms this IW was experiencing. He did express thanks for what I was able to do with this lady even though she probably will never return to work. This is not always the case, and that makes this job even more difficult.
Closing Thought: Even though I am decreasing the amount of work I am doing personally, I am 75 and hope I can continue to run my own company and help rehabilitate those I work with. I also find myself doing pro-bono work with friends and family. This is absolutely the BEST job in nursing I have ever had in my 53 years!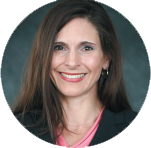 Christina Sanchez, LCSW,
Clinical Strategy and Practice Lead in the Chief Nursing Office, Humana
TELL US A LITTLE ABOUT YOURSELF, YOUR ROLE AND WHAT SECTOR OF THE INDUSTRY YOU WORK IN. LET US KNOW YOUR POSITION AND THE TYPE OF PROFESSIONALS WHO MAKE UP YOUR TEAM.
I live in Florida and support case managers within Humana as a clinical strategy and practice lead in the Chief Nursing Office. As a licensed clinical social worker, in addition to direct care in community health and managed care settings, I have been able to develop programs that support whole person health, as well as leading case management teams and supporting the clinical and leadership development of other case managers.
I manage care-case managers who have a variety of nursing, social work and behavioral health backgrounds, but we have a unifying purpose to be strong advocates for the individuals and communities that we serve. Our case managers support Medicare, Medicaid, Commercial Humana members as well as TRICARE beneficiaries and can work in both virtual and in-person roles to coordinate and advocate for appropriate care, provide educational support to better manage health needs and support care transitions to name a few essential roles.
WHAT TRAITS DO YOU LOOK AT WHEN YOU HIRE A CASE MANAGER?
In our organization, case managers have a strong passion for advocacy, empowerment and collaboration to improve health and well-being. From managing elderly members with chronic health conditions, adults with complex physical and behavioral diagnoses, high-risk pregnant women, to children with special needs, our case managers are versatile and compassionate. To be successful, our case managers need strong experience with complex physical and behavioral health needs, critical thinking skills, solution-focused problem solving and ethical decision-making skills. They need to be effective communicators and collaborators with an inter-professional team of healthcare providers and community agencies. Given the complexity of those that we care for, when determining appropriate caseloads, we have found that it is essential to factor overall acuity including physical, behavioral health and psychosocial, as well as clearly defining the roles and scope of the team members (including case management support services).
WHAT METRICS DO YOU USE TO VALIDATE CASE MANAGEMENT EFFECTIVENESS?
Promoting a supportive work environment is important to ensuring our case managers can effectively address the needs of our members. Operational metrics such as caseload requirements, timeliness of response, satisfaction scores and adherence to quality measures are essential to guide quality care. However, of equal importance to us, and ultimately to the health of our members, are metrics that let us know how our care managers are doing – things like engagement, turnover and physical and emotional well-being measures. This helps us keep a pulse on the voice of our case management community, identify priority areas of need and make certain that we are investing in what our case managers value.
When we listen to our community of case managers, and track not only operational, but also well-being and engagement metrics, we amplify the voice of our case managers. Our strength as nurse, social work and behavioral health case managers gives us the opportunity to not only bring our passions to our work, but also the opportunity to build a diverse community of committed case managers wanting to make a difference.
HOW DO YOU KEEP YOUR STAFF MORALE UP IN THESE CHALLENGING TIMES?
Listening to the voices of our case managers has been key in creating a strong clinical community. We drive professional governance through our nursing and social services advisory councils that ensure organizational focus on what is important to our case management community, and support the health and well-being of our members. Initiatives such as dedicated time for wellbeing, leadership development support, recognition opportunities and more have been driven by partnership with our councils.