Over the last three years of the COVID-19 pandemic, many healthcare providers have confused public health and population healthcare specializations. Both concepts are equally important to the field of case management but take different approaches to how to heal the wounds of a nation.
Public health and population health are uniquely embedded in case management practice but often misunderstood and thought to be interchangeable. Both healthcare specializations have distinct differences. Public health is a discipline that emphasizes protection, promotion and improvement of the health of an entire population. Public health utilizes strategies, policies and interventions aimed at prevention of disease, prolonging life and promoting health on a societal level. The focus of care is on identifying and addressing health disparities, risk factors and social determinants of health to improve public health.
The public health case manager works to prevent and control the spread of disease through surveillance, outbreak investigations and immunization programs. Case managers work collaboratively alongside public healthcare agencies at both the state and local levels, town nurses and department of public health centers, human services and charity organizations. Case managers play a vital role in educating the public through advocacy for health policy and implementing interventions to reduce health risks. These case managers track and monitor individuals who have been diagnosed with a specific disease or condition, ensuring treatment, and minimizing transmission of an infectious agent in the community.
Understanding the differences between how each system approaches the health of a nation is instrumental to understanding future trends in healthcare and case management. Public health is defined by the World Health Organization (WHO) as "The art and science preventing disease, prolonging life and promoting health through the organized efforts of our society." A most recent example of a public health crisis is COVID-19 and the organized efforts that ensued globally between how each healthcare system within all nations linked together to achieve a world vaccination project. The WHO and the CDC provided awareness, education, treatments, vaccines, containment, immunity and stabilization of the COVID-19 virus. With the end of the public health emergency in May 2023, within the United States, what was a pandemic has now moved toward public health surveillance monitoring and global vaccination to keep the disease process controlled and managed.
Population health has re-emerged post pandemic as a way to manage specific disease processes within a population, decrease health disparities that became apparent during COVID-19 and shift the focus back to prevention and care throughout the continuum of healthcare away from episodic acute care.
Population health takes a more comprehensive view of healthcare. For example, emerging issues in population health are the multiple determinants that influence the health outcomes of a defined group of the community post COVID-19 with prolonged COVID symptoms. Long COVID is defined by the CDC as a range of new, returning or ongoing health problems experienced four or more weeks after first being infected with Sars-COV-2. The National Institute of Health (NIH) have further categorized this new diagnosis as long COVID with the following symptoms: viral persistence, autonomic dysfunction, cognitive dysfunction and exercise intolerance. Population health, as it reignites, will address the social, economic and environmental factors that shape the health of a population post COVID and finally, examine the social determinants of health that healthcare professionals did not have time to address sufficiently during a pandemic crisis mode of managing healthcare. The new population health in 2023 will aim to improve the overall health of a community by addressing social determinants of health and health equity. The case manager's role in population health is not just focused upon an individual affected by a specific condition but on understanding the broader patterns and trends within the population. Population health case managers analyze health data to identify common health issues, risk factors and trends in the population. The report The Future of Nursing 2020-2030: Charting a Path to Achieve Health Equity calls on nursing in all disciplines to help lead the nation toward a new healthcare path to reduce disparities and improve well-being. Data collected from population health projects will help case managers to develop targeted interventions and policies to address root causes of health disparities to improve health outcomes for an entire population. Let the future of population healthcare begin.
BIBLIOGRAPHY
Centers for Disease Control and Prevention. (2014). Principles of Epidemiology in Public Health Practice (3rd ed.). CDC.
Centers for The CDC (2023). https://www.cdc.gov/coronavirus/2019-ncov/your-health/end-of-phe.html.
Gelinas, Lilee, DNP, RN, CPPS, FAAN. Keys to Understanding long covid. American Nurse Journal. 18(6) 4. June 2023.
Institute of Medicine. (1988). The Future of Public Health. National Academies Press.
Kindig, D., & Stoddart, G. (2003). What is population health? American Journal of Public Health, 93(3), 380-383. doi:10.2105/AJPH.93.3.380.
Wilson, Marisa DNSc, MHSc, RN-BC, CPHIMS, FAMIA, FIAHSI, FAAN, Nicols, PhD, RN, PED-BC, SANE and Rudner, Nancy DrPH, APRN, Nursing and the evolution of Population health, American.
World Health Organization (2023) WHO Definition of Public Health – Public Health (https://www.publichealth.com.ng/who-definition-of-public-health/).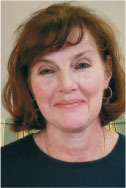 Jenny Quigley-Stickney, MSN, RN, MHA, MA, CCM, ACM-RN, CMAC, CPHM, FCM, is a professional case manager with Cape Cod Healthcare. Jenny has been active with CMSA/CMSNE for over 20 years, serving as the president of CMSNE an chair for both CMSA and CMSNE Public Policy Committees. She is currently serving on the board of directors for CMSA National. She is active in the New England states promoting the advancement of the Nurse Licensure Compact, and telehealth legislation for healthcare provision. She has a passion for legislative works and believes that legislation helps advance the field of professional case management. She has been employed at all levels of the transitions of care, working with traumatic brain injury, stroke and spinal cord for over 25 years. During that time, she provided professional case management for inpatient rehab, hospital-based home care, and outpatient rehab care. She recently has shifted her work back to her first love, acute care, focusing on vascular and trauma care.
Image credit: IGOR LEVIN/SHUTTERSTOCK.COM