BY 
KELVA EDMUNDS-WALLER
, DNP, RN, CCM
"In God we trust, all others bring data." — W. Edwards Deming
Some leaders need help implementing case management services in primary care settings. The benefit of case management to patients, providers and primary care teams is enormous, so it is unfortunate when implementation is unsuccessful. Multiple factors influence case management implementation in primary care settings, including physician buy-in, team understanding of the case manager's role, team member relationships, team communication, the lack of case management protocols and guidelines, case manager training and competency and workloads.
Primary care is the gateway of healthcare delivery, positive health outcomes and health equity. Case managers can address implementation barriers by standardizing case management care delivery and collecting and communicating population health outcomes.
Primary care is central to supporting healthy communities and building strong healthcare systems. The continuous and coordinated delivery of patient and family-centered primary care services is critical to meet the health needs of communities. Specific characteristics that define primary care include:
Integrated care provided in a comprehensive, coordinated and continuous manner over time or across the lifespan
Comprehensive care addressing health problems at various stages of the life cycle
Coordinated healthcare and education to meet patient and family needs, including a relationship with one healthcare professional for clinical continuity and continuity of health information
Care accessibility to reduce barriers to care, such as administrative bureaucracy, geography, culture and language
Care accountability or responsibility to patients, families and communities to address individual health needs of patients and communities through mutual respect, trust and partnership.
Patients in primary care are increasingly complex. Patients with complex care needs (PCCNs) generally have multiple comorbid conditions, including mental health diagnoses, experience polypharmacy, are socially at-risk and face structural barriers. These patients typically have:
Higher total healthcare costs
A higher number of preventable complications
Higher risk for adverse health outcomes
Higher rates of avoidable hospitalizations
Higher rates of readmissions
Higher emergency department use
Lower satisfaction with care quality
It is challenging for primary care providers and office staff to meet the needs of PCCNs. A lack of time to address multiple medical and social needs and lean staffing models results in fragmented, costly and reduced quality care. Case management, successfully integrated, is a proven strategy to improve care for patients with complex care needs in primary care settings by coordinating services across the continuum and improving care processes. Case management is a collaborative process that involves screening, assessing, risk stratification, care planning, care coordination, following up, transitioning, communicating and re-evaluation to meet identified patient and family needs.
Case managers have skills and competencies that align with the needs of patients, providers and care teams in primary care. Skills and competencies include:
Establishing and supporting trusting, long-term relationships with patients and families
Coordinating care and services between multiple internal and external service providers
Initial and ongoing assessments of health status and social needs
Patient and family-centered care planning
Knowledge of chronic medical conditions, including disease-specific guidelines
Health promotion and prevention guidelines
Assessment of social determinants of health and mental health
Knowledge of and access to healthcare system and community resources
Knowledge of state, federal and commercial payers, including program eligibility requirements (i.e., home health, hospice), long-term care services, Medicaid waivers
Population health measures reflect the quality of a group's overall health and well-being. Measures or indicators may include the distribution of outcomes and disparities within groups. Collecting and reporting population health measures serves several purposes — quality improvement, accountability and analysis to inform and drive policy, interventions and best practices. In primary care, case management services improve care quality for complex patients, reduce emergency department use, prevent avoidable hospitalizations and 30-day hospital readmissions, improve self-care efficacy and improve chronic disease outcomes. While the benefits of case management are well-proven, successful implementation is multifaceted. The responsibility for initiation and implementation may lay with executive leadership; however, case managers can remedy some challenges, especially provider buy-in and role clarity, by collecting and sharing population health outcomes with providers and team members.
If a case manager performs high-risk chronic disease management and high readmission risk transitions of care, the case manager can communicate population health outcomes, including:
Emergency department visits avoided
30-day hospital readmission prevented
Medication reviews completed within 48 hours after hospital discharge
7-day post-hospital primary care appointments scheduled
14-day post-hospital primary care appointments scheduled
Health maintenance gaps closed
Preventive care gaps closed
Improved hypertension control demonstrated by:

a decrease in systolic and diastolic blood pressure
patient self-care behaviors (i.e., home blood pressure monitoring)

Approvals for unaffordable medications through a prescription assistance program
Number of Medicare Extra Help applications approved
Number of Medicaid applications approved
Number of personal care waivers approved
Number of enrollments in diabetes education programs
Number of social determinants of health addressed
Number of patients with a new patient visit for psychotherapy
This is not an exhaustive list. If the electronic health record captures population health outcomes, great! If not, select outcomes that are important to providers and care teams. By sharing this information formally or informally, you may eliminate two or three barriers to case management practice in primary care settings — physician buy-in, role clarity and team building. As much as we would like others to notice our hard work and accomplishments, sometimes it is necessary to toot your own horn to get attention. When you believe in what you do and how it helps others, let others know. Remember, data is king. Numbers are an effective way to tell the story of what case managers do. Use numbers to show your team what you do daily as a case manager and how you add value to patient care and the team.
REFERENCES
Center for Medicare and Medicaid Services. (2021). Population health measures. https://www.cms.gov/sites/default/files/2021-09/Population-Health-Measures.pdf.
Commission for Case Management Certification. (2023). Definition and philosophy of case management. https://ccmcertification.org/about-ccmc/about-case-management/definition-and-philosophy-case-management#.
Loeb, D., Bayliss, E., Candrian, C., DeGruy, F., & Binswanger, I. (2016). Primary care providers' experiences caring for complex patients in primary care: A qualitative study. BMC Primary Care 17(34). https://doi.org/10.1186/s12875-016-0433-z.
Shi, L. (2012). The impact of primary care: A focused review. Scientifica. https://doi.org/10.6064/2012/432892.
Teper, M., Yang, X., Margo-Dermer, E. & Hudson, C. (2020). Understand barriers to and facilitators of case management in primary care: A systematic review and thematic analysis. Annals of Family Medicine 18(4), 355-363. http://doi.org/10.1370/afm.2555.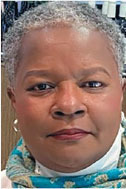 Kelva Edmunds-Waller, DNP, RN, CCM, primary care case manager, Virginia Commonwealth University Health, Richmond, VA, has nearly 40 years of nursing experience, including over 20 years in leadership roles. She has clinical experience in acute care, home health, infusion therapy, public health, managed care, primary care and long-term acute care. She earned a DNP degree at Loyola University New Orleans. She completed her undergraduate and graduate nursing degrees at Virginia Commonwealth University in Richmond, VA. Kelva serves as president of the Central Virginia Chapter of CMSA and is a member of the CMSA editorial board.
Image credit: ISTOCK.COM/YULIA SUTYAGINA