BY MELANIE A. PRINCE, MSN, BSN, NE-BC, CCM, FAAN
Each month in this column we highlight an up and coming case management leader. The criteria for a nomination are that the professional has contributed to the practice of case management and has inspired others step up become leaders in their area of case management. In Issue 8, President of the Case Management Society of America Melanie Prince nominates Raine Arndt-Couch. Here are a few questions that will help you get to know this dynamic leader. Congratulations, Raine.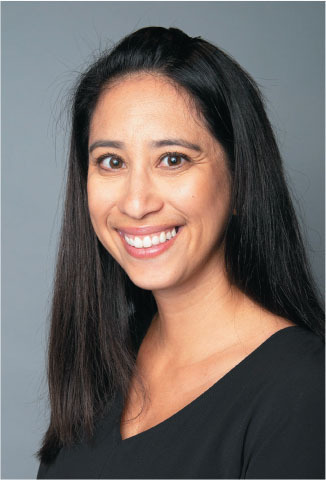 Q:WHAT IS YOUR CURRENT ROLE IN THE PRACTICE OF CASE MANAGEMENT?
I am not currently working in a case management role, though I spent a large majority of my career as a medical social worker/case manager across community-based, inpatient and ambulatory care settings. Last year, I joined the Centers for Medicare & Medicaid Services, where I have been able to expand my macro-level practice and have seen first-hand not only how policy influences the practice of case management, but also how important it is for case managers to be active in political advocacy. I am also pursuing my doctorate in social work degree, with the goal of returning to the practice of case management to lead social innovation strategies focused on eliminating healthcare disparities.
Q:IN WHAT AREA OF CASE MANAGEMENT HAVE YOU HAD THE MOST SUCCESS?
I have found the most success in case management roles where I was given the opportunity to engage in interdisciplinary collaboration, most recently as a behavioral health case manager for an ambulatory care medical group that was part of a large, integrated healthcare system. I have seen the practice of case management transform into an environment where case managers work to break down silos to meet the full spectrum of bio-psycho-social needs that affect the health and well-being of our individual patients and populations-at-large, which I define as the ultimate success.
Q:HOW DO YOU SEE CASE MANAGERS SHOWING THEIR VALUE IN A VALUEBASED ENVIRONMENT?
The opportunity for case managers to show their value starts with actively educating both the public and those working in and around the healthcare delivery system about our expertise, skillsets and passion for improving healthcare outcomes while managing healthcare expenditures— which brings value to healthcare organizations, individual patients and the health of populations on a larger scale. Ultimately, we can no longer remain the healthcare system's best kept secret!
Q:WHERE DO YOU SEE THE PRACTICE OF CASE MANAGEMENT GOING IN THE NEXT FIVE YEARS?
I see the practice of case management shifting toward widespread implementation of evidence-based integrated care models over the next five years. I envision case management professionals leading the advancement of whole person healthcare that integrates medical, behavioral and social care through a practice that values the unique knowledge, skills and abilities each case manager contributes to the shared goals of improving health outcomes and lowering healthcare costs.
Q:WHAT CHALLENGES HAVE YOU FACED IN YOUR CAREER? HOW DO YOU ADDRESS THEM?
As a social worker in a field largely represented by nurses, I have faced the challenge of demonstrating my value and that of my fellow social work case managers in a profession that has often thought of us as ancillary to, but separate from, the practice of case management. I have admittedly had to overcome my personal hesitancy around identifying as a case manager, while simultaneously working to be fully included and respected in the case management space. I have learned that openly engaging in conversations with colleagues from diverse professional backgrounds has helped to break down the institutional barriers that have long worked to keep us from practicing most effectively—that is, in a collaborative, integrated manner. I am also committed to addressing this challenge by supporting, mentoring and educating current and future case managers, so that we all can thrive in the practice of case management.
Q:HOW HAS BELONGING TO THE CASE MANAGEMENT SOCIETY OF AMERICA ENHANCED YOUR CAREER?
CMSA has given me an opportunity to engage in the profession of case management beyond the traditional workplace setting. I have attended and presented at national conferences, was fortunate to be a recipient of the CMSA Foundation's Integrated Case Management Training scholarship and have been able to network with stellar case management professionals every step of the way. CMSA has also been integral in allowing me to maintain an active connection to the practice of case management despite not currently working in a direct case management role. I have been able to do this through my participation in CMSA-sponsored special projects including the development of the Case Management Boot Camp curriculum and in support of CMSA's Strategic Planning activities. I am a member of CMSA of the Chesapeake Chapter and have strong ties to the CMSA San Diego Chapter. Such is life when you're a traveling military spouse! I look forward to remaining an active member of CMSA for years to come!