As value-based care (VBC) becomes the norm, healthcare providers and organizations will strive to meet the quality standards set by the Centers for Medicare & Medicaid Services (CMS). Most organizations agree that the problems facing individuals with complexity are that care is not sufficiently person-centered. In addition, social determinants of health are not adequately addressed, data is scattered over multiple systems and the current payment systems still reward volume over outcomes. Value-based care prioritizes quality over quantity, making healthcare services more efficient and effective for patients, providers and payers. In addition, providers must employ population health strategies to optimize an identified group's health risks and unmet needs. Many different employable strategies exist to improve outcomes and lower costs across communities and populations. The graph below shows the authorized programs and activities developed to deliver better care for individuals, increase the health of populations and lower healthcare costs. In addition, providers and organizations are incentivized, meaning reimbursement is higher for care that meets CMS's quality metrics.
To meet many of these metrics, especially those related to patient satisfaction and reimbursement prevention, patients must be engaged in their care. This is especially true for those individuals challenged with complexity. Complex health conditions use the most resources. When examining a population, the percentage of individuals with complex health conditions is usually less than 10%. Still, we may see that percentage increase with an aging population living longer with chronic conditions.
One of the biggest challenges to decreasing cost and increasing an individual's participation in their health is to engage them and then keep them engaged. This can be especially difficult for the individual challenged with complexity. We define complexity as multiple chronic conditions, mental health conditions and social and health system challenges. When an individual and their family or caregiver attempt to manage multiple conditions with financial, social and access challenges, it can be very difficult to prevent being overwhelmed, especially with no indication of where to begin making improvements.
There are ways to engage the individual with complexity, but these take time and effort. Case managers may or may not have observed or been trained in what it takes to help the individual engage and eventually learn how to self-manage. The first steps include identifying risk; what is creating the most significant risk for your patient with complexity? It may not be their uncontrolled diabetes; it may be the presence of severe depression or exposure to trauma. Addressing and reducing the most significant risks leads to the ability to focus on improving health.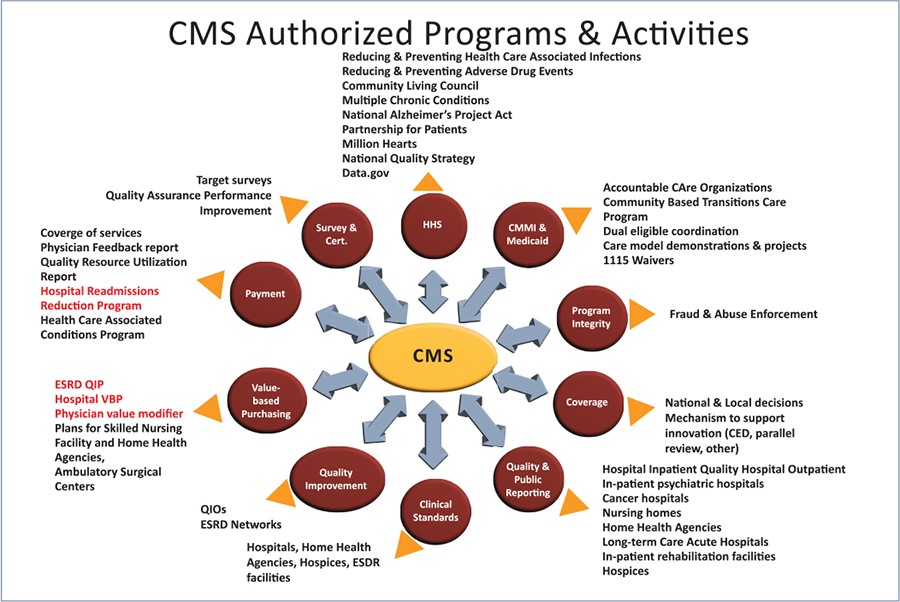 CMSA offers training to identify and reduce the risk for individuals with complexity. The Integrated Case Management Program teaches case managers how to engage and retain individuals by creating trusted relationships. Trusted patient/case manager relationships result in the patients' increased willingness and ability to take an active role in improving their health and well-being. Case managers learn to engage and sustain trusted patient relationships as the primary contact managing all of their conditions, improving communication and advancing assessment skills by learning to have a conversation instead of an interrogation. They understand the importance of removing bias and judgment and accepting who the patient is: a unique individual with a unique story. Every individual with diabetes cannot be treated identically. Evidence-based and best practices for diabetes management do not mean every patient will respond favorably or as expected to the same treatment plan. When complexity is present, the causes can be much more than disease burden or symptomatology. The most common contributors to poor health are social determinants and under-treated or untreated behavioral conditions. Case managers trained in an integrated approach learn to longitudinally assess risk in the four domains of health: biological, psychological, social and health system. Examining risk in each part, independent of the other realms, results in a more comprehensive assessment of where the patient's most significant risk lies. Then all risk areas are reviewed for their dependence on other areas of risk, resulting in the ability to prioritize and develop a targeted care plan. For decades, the healthcare industry has focused on the delivery of services to treat a problem. Value-based care is also patient-centered care, which is a shift to how best we serve an individual and their challenges, discovering where risk lies, creating trust and including them in decisions related to their care.
When patients are engaged in their health, they learn self-management, and self-management leads to positive clinical and behavioral outcomes. These improvements will assist providers in achieving value-based care metrics, resulting in improved patient satisfaction, healthier individuals and populations and increased reimbursement.
CMSA will offer Integrated Case Management Training in April of 2023.
CMSA's Integrated Case Management: A manual for case managers by case managers, 2nd Edition, is scheduled to be released later in 2023.
Visit https://cmsa.org/icm to learn more.